ATC has been a lifesaver when it comes to out of state registration processing. They are always willing to go above and beyond. Knowing that each state has its own rules, it's refreshing to pick up the phone and instantly have my questions answered versus having to figure it out myself. We are very happy with ATC and will continue to use them for all our out of state titling needs.
Nissan of Hendersonville


ATC has helped with all of my deals. They are professional, accessible, and prompt, and their deal entry site is so easy to use. I recommend ATC on a regular basis. The convenience and value they afford is unparalleled.
Mercedes-Benz of Indianapolis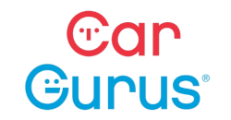 At CarGurus, we strive to bring transparency to the car shopper in all aspects of the car-buying journey and ensure a seamless transition as a shopper moves from online to offline. Our dealers are more successful when car shoppers are not surprised and expectations are properly set before they arrive at the dealership. The massive database of TT&L information that ATC has built helps give shoppers accurate tax & title and fee pricing information, eliminating surprises when they arrive at the dealership. This is a win for the consumer and for the dealer and creates a positive experience all around.
Car Gurus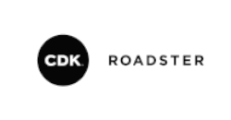 Accurate pricing is the foundation of any great digital retailing solution, which means that taxes and registration fees have to be spot on in every state and for every customer. ATC has been instrumental in delivering this data seamlessly. Not only do they make the process easy, but they are true partners willing to go the extra mile anytime we need them.
Roadster


We partnered with ATC to provide the taxes and fees within our native ecommerce solution, APEX. ATC has the highest quality tax/fee data in the industry, so partnering with them to power APEX was an easy decision. Our experience with the ATC team has been great and we look forward to our mutual continued success.
DealerOn


Digital Motors provides car dealerships, dealer groups, manufacturers and others with plug & play online stores to augment their existing websites. Our configurable SaaS platform enables end-to-end transactability for automotive brands. Digital Motors presents transactable lease and finance payments tailored to each specific vehicle in a dealer's inventory, taking into account available rebates, incentives, and thousands of special marketing programs. ATC provides us with complete TT&L data helping us deliver an amazing car buying experience!
Digital Motors


This service is the best and friendly, and always willing to help out in any situation. I recommenced ATC to any car dealer.
Joe Perillo Auto Group


ATC has a great, reliable staff. They are always there whenever we have questions or concerns with our title work. The website is more than helpful, it is always our "go to" whenever we have specific license and title questions!
Schaumburg Pre Driven

ATC is a top notch company in the auto titling business. We have always received great service for our out-of-state auto title transfers. ATC has gone above and beyond what we could have expected in title servicing. The service and personal attention to each deal is extraordinary. Great job ATC – keep up the great work!
D&M Leasing