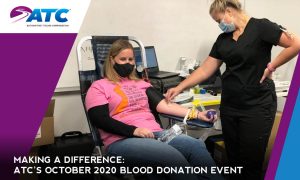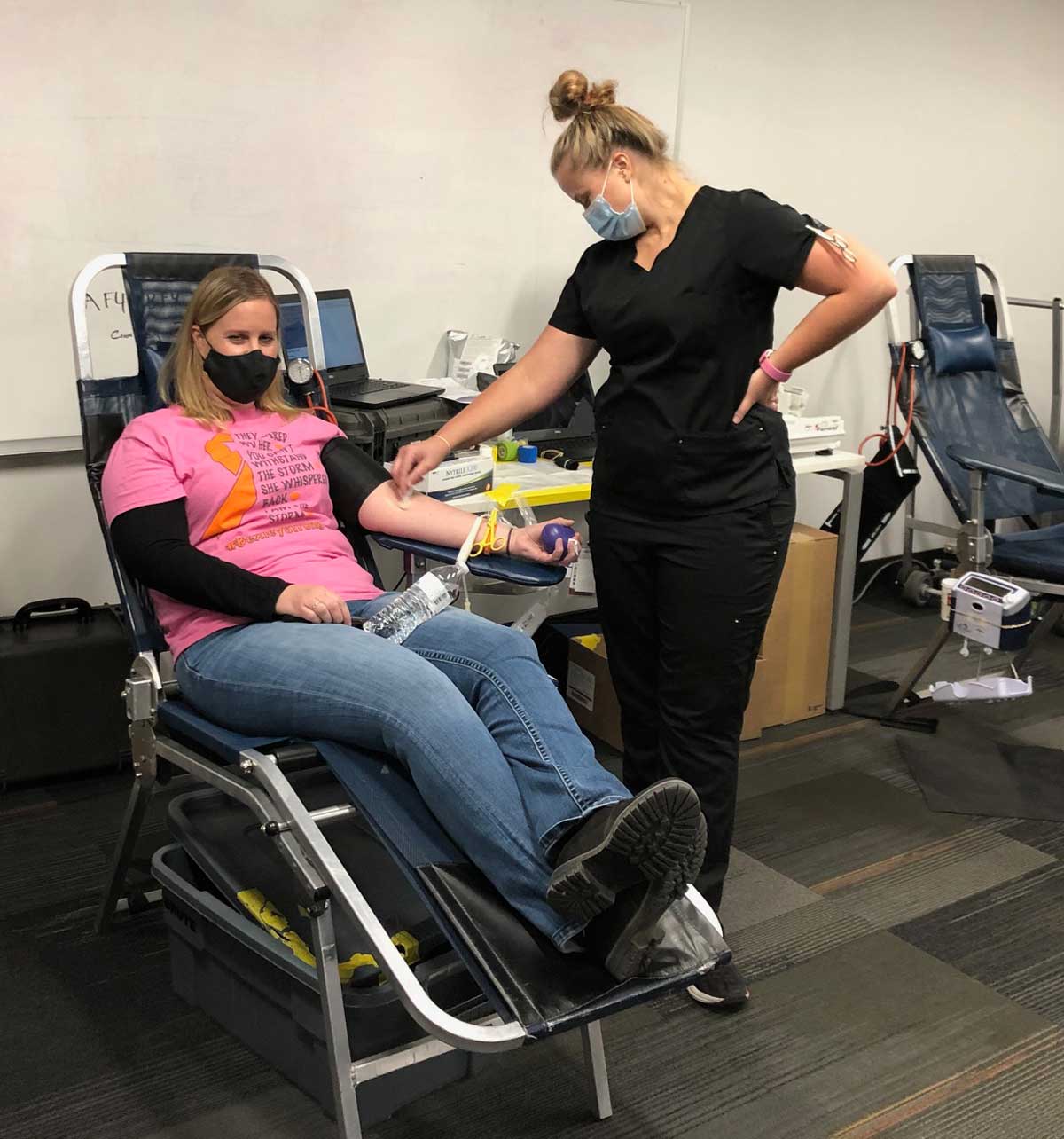 Here at ATC, we know how important it is to feel a part of something bigger than yourself. We have a deeply-rooted understanding of what it means to come together as a team and accomplish something great, as that is really how ATC started back in the early 2000's. Starting as a small (but mighty!) team, and having grown to more than 34  employees, we know that alone, we accomplish little, but coming together we can truly make an impact.
Our quarterly staff corporate social responsibility (CSR) initiative was no exception to this. On Friday, October 23rd, we proudly held a community blood drive partnering with Vitalant Blood Donation Services, knowing that now, more than ever, there was a great need for blood donations. We had approximately 21 blood donors and collected more than 20 pints of blood. The simple act of ATC coming together to donate blood was in and of itself meaningful, but there was an even deeper connection to why we chose this organization. Eileen, our new Employee Success Manager, found out first-hand the true gift of blood donations.
Eileen was 29 at the time and was pregnant with her first child. Her excitement was quickly replaced with fear when she began experiencing major complications during the birth, eventually leading to an emergency blood transfusion after her kidneys failed. She took five bags of donated blood, bags that saved her life. It was in that moment that she understood what a simple, but truly impactful, act it was to sit in a chair and donate blood that could so easily be the reason someone gets another chance at life.  Eileen and her husband now have two sons, age 10 and 8, and with each birthday that passes, she realizes what a gift those blood donations were.  They have allowed her to experience the joys of life in Colorado – hiking, skiing, mountain biking, and camping with her family.
Whether it is sitting in a chair for ten minutes donating blood or participating in another corporate social responsibility initiative, our ATC team is always willing to be a part of making a difference.
Learn more about ATC at https://autotitling.com.