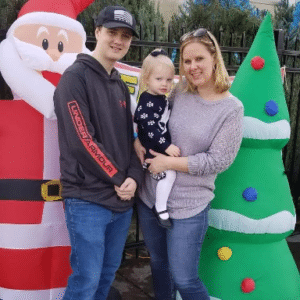 The people at ATC make us the company we are and help us simplify nationwide auto title and registration so you can sell more cars. We think our people are pretty special, and we'd like to introduce you to Jenny Ward.
How long have you been with ATC?  
I have been with ATC for 17.5 years. I started in January of 2003 and two weeks after starting I found out that I was expecting! Things have come full circle because my son Austin has now started working at ATC in our mailroom!
What have you seen change at ATC in your time there? 
When I started at ATC we were a very small company looking to grow. Now with more employees and many more customers, our processes have changed dramatically.  It has been really neat watching how we have grown while taking on new challenges every day! Something I am proud to be a part of.
What is your favorite thing about working at ATC? 
I have worked for Ken (Alley, ATC president) all 17.5 years!  He runs a great company, believes in family values, and is very honest, and his company reflects those values. He runs the company very smartly and is always aware of his employee's well-being, and that is important to him, which does well for the morale in the office.
What are your hobbies outside of ATC?
I enjoy any family and friend time I can get. Life is short and you never know how much time you will get with loved ones, so I do not take that for granted. I love to hike and be outdoors with my family. As for free time… Ask me again when my kids have grown!
Before working at ATC, what was your most interesting or unusual job? 
The job I enjoyed the most was teaching swim lessons and being a swim coach. I loved working with and getting to teach the kiddos in the pool!
 What is the best vacation you have ever been on? 
We took a family cruise last summer to the Bahamas. It was my son's very first vacation!  It was so special for me to finally be able to take him on a trip! Memories to last a lifetime!
What interesting tidbit do you want ATC customers to know about you? 
I love kids, animals and family and friends. I love to sing!  I love to just enjoy what life has to offer.
With great people like Jenny on the ATC team, we can provide our customers the high levels of service they've come to expect. When you work with ATC, Jenny, among others, will always make sure that your title and registration work is done correctly and efficiently. And if you're lucky, maybe she'll sing for you!